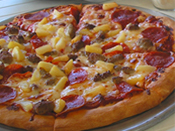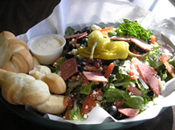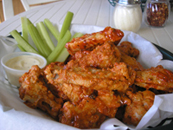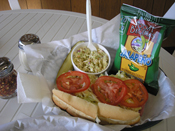 Daily Specials
Soup of the Day - Call us for the soup of the day. Our soups are made fresh daily and we always offer two. Caldo de Queso, Italian Wedding Soup, and Clam Chowder are just a sampling of our offerings!
We have daily specials on the weekends too, call to find out what they are.
Menu subject to change depending on availability.
All Daily specials are $9.99
5/3
Monday
B.L.T
smoked bacon, lettuce & tomato. served on a toasted wheat bun - served with choice of soup or salad.
5/4
Tuesday
Grilled Spicey Italian
Thin sliced genoa salami, italian ham, swiss cheese, peperoncini, sauteed black olives, bell pepper, onion, lettuce, tomato and italian dressing - served with choice of soup or salad.
5/5
Wednesday
Chicken Salad Sandwich
chicken breast, chopped olives, onion, pickle mayo, celery & romaine lettuce - served with choice of soup or salad.
5/6
Thursday
French Dip
lean sliced roast beef, mild horseradish sauce, onion and ajus - served with choice of soup or salad.
5/7
Friday
Three Soft Shell Fish Tacos
Fresh sword fish, lemon, dill, lettuce & pico de gallo salsa - served with choice of soup or salad.

---

5/10
Monday
Gyro
Seasoned lamb & beef , feta cheese , onion, tomato, olives & tzatziki sauce on pit bread.
5/11
Tuesday
New Yorker
lean pastrami, provolone cheese, onion, pickle, lettuce, tomato, mustard and mayo. - served with choice of soup or salad.
5/12
Wednesday
Chicken Salad Sandwich
chicken breast, chopped olives, onion, pickle mayo, celery & romaine lettuce - served with choice of soup or salad.
5/13
Thursday
Gyro
Seasoned lamb & beef , feta cheese , onion, tomato, olives & tzatziki sauce on pit bread.
5/14
Friday
Three soft shell Chicken Tacos